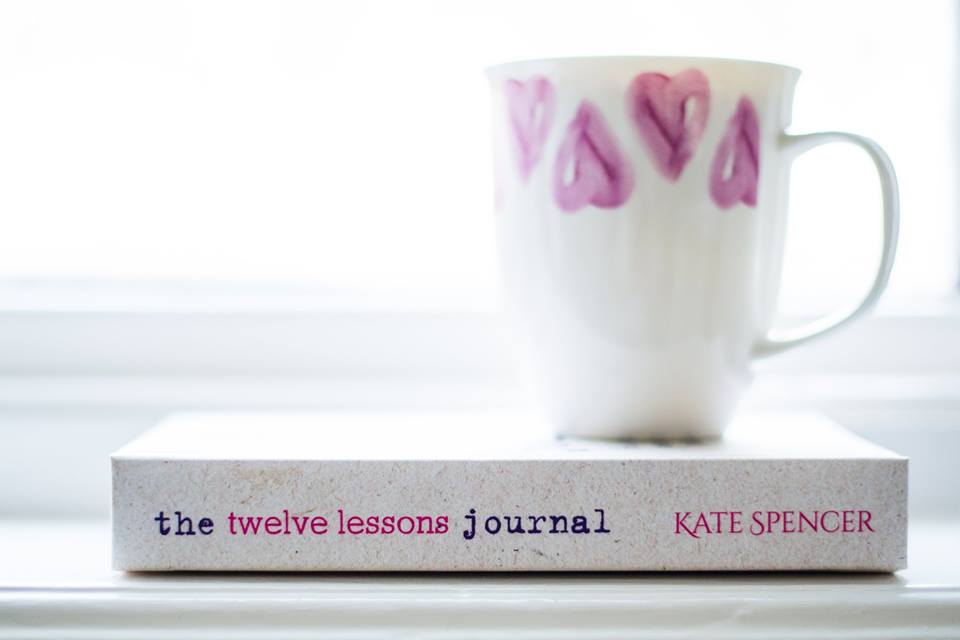 Twelve Lessons – The Journal
Not just a self help book, and not just an inspirational journal – but both.
Because we are living a spiritual life in real life, and we want know how to work with Twelve Lessons principles to create positive change in a practical way.
Containing twenty four spiritual lessons and chapters on manifestation, cord cutting, psychic attack, chakras, crystals and so much more – this is a modern day spiritual manifesto.
Created with love and inspiration, as well as a diary to mark the phases of the moon and mercury retrograde (so you know when and why you'll feel out of whack), this is a must have companion to the Twelve Lessons novels.
Twelve Lessons 
What if you had one year to bring your life back from the brink?
Stephanie Slater appears to have it all, the house, the car, the fairy tale marriage and the new start she so desperately needed. No one knows yet she is secretly living a lie, but with mounting debts, a cheating husband and an obsession to do better than the Jonses, her perfect facade is about to shatter.
When her life begins to unravel at the seams, Stephanie is given no choice but to turn to the one person she knows has seen through her fragile disguise. As the cards are turned and the Twelve Lessons revealed, Stephanie wonders if she will ever be able to piece back together the wreckage of her life in time? When you really hit rock bottom, a Psychic might be your only hope….. Twelve months, Twelve Lessons, one chance to rewrite destiny.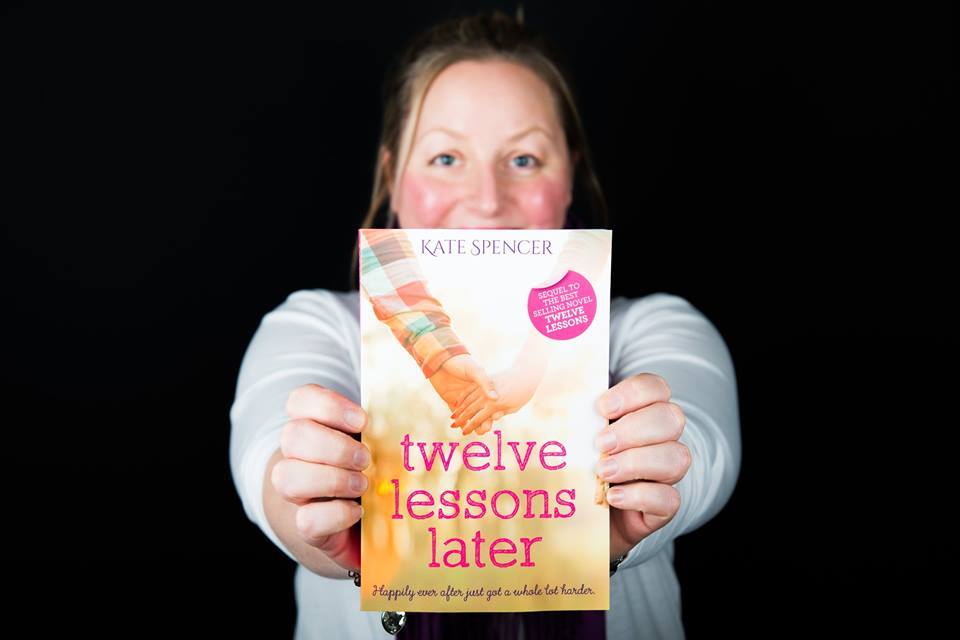 Twelve Lessons Later 
Stephanie Slater's Twelve Lessons turned her world upside down.
Finally she made it through and got her happy ending… the love of her life… no money worries… a baby on the way… and a rosy new future to look forward to. But fate has other ideas, the universe isn't finished with her yet. And this time she's going to be tested to the limits. Damien might not be the man she though he was, and a seductress has appeared on the scene. Old wounds surface again as Stephanie just can't shake the shackles of her devastating past, even though this could ruin everything she holds dear in the present. Can she find the strength to save herself and her family and get through the next Twelve Lessons?
Will the woman in her resist the dark temptation that life throws in her path? And will she ever truly feel good enough to keep hold of the life she loves? Twelve Lessons Later… happily ever after just got a whole lot harder. Join Stephanie on her next journey as she is forced to face her fears with hilarious and tragic consequences, as she fights to keep what she thought would be hers forever.
Walk In
Walk In is a paranormal romance about a soul exchange.
"I've come here to exchange." Millie crouched in the darkness of her bedroom, on the verge of taking her own life. As she begged for help she had no idea that her prayers would be answered, in the form of a beautiful light being that wanted a soul exchange. As the veil is lowered, one soul leaves the earth plane and the other Walks In.
This one is on a mission to save humanity from a biotechnology brain washing nightmare that is about to begin….but she'll have to get used to how life works on earth, and love might just get in the way….. 
"I really enjoyed this book. I loved the take on time and Karma, and I particularly loved the twist at the end. It's a breath of fresh air to read such a new take on the paranormal genre"
"If hayhouse did more fiction it would read like this"
Amazon Feedback
"Twelve Lessons is a great read and will help so many people who feel they need help and guidance to move on in life. Please spread the word it needs to be spread!"
Denise Welch
"Kate has created an insightful masterpiece"
Chic Lit Club
"Twelve Lessons will leave you wishing there were thirteen."
Shannon Kring Buset
"Twelve Lessons is a breath of fresh air. Kate creates a contemporary love story that every woman can relate to. You'll resonate with the vulnerability of the authentic life lessons that are beautifully woven throughout the book. I highly recommend."  
Shawne Duperon
"This is such a beautiful experience and the perfect companion to the life-changing experience of reading the Twelve Lesson books"
Amazon Review
"Survival of the fittest might be the law of nature, but Kate Spencer's Twelve Lessons teaches us that no one survives without hope when we discover love is our true nature. Although this is a fictionalized story, there are great life lessons taught by this book. If you're looking to turn your life around and rise above things weighing you down, then this book is for you."
Robert Clancy
"Fantastic accompaniment to the book Twelve Lessons. The Journal takes you through the lessons one by one. It really makes you think about yourself and your life. I can't recommend this book highly enough,
Kate
Spencer is truly amazing and inspirational!"
Amazon Review
"After reading Twelve Lessons I am now on my own journey and using the Journal as my guide. Recommend to anyone at a cross roads and looking to find themselves and their life's purpose."
Amazon Review