Grab What You Need, When You Need It With These Masterclasses To Transform Your World
Each Masterclasses is straight talk and strategy – no filler.
You get a How to Video, Worksheet and a (kick ass) Mind Programming Meditation.
Three things to help you nail this, because if you are here then it's probably time.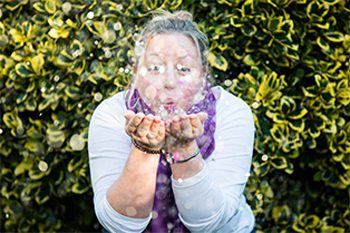 Get Out Of Debt & Into The Flow
Are your money commitments making you feel "meh"?
Is there too much month at the end of the money?
Do you feel overextended, overwhelmed and overspent?
Have your circumstances have forced you into becoming a financial juggler, robbing Peter to pay Pauline and living your life in fear of final demands?
I know that feeling, and I hated every moment of living with it, just like you do.
It took me a whole lot of faith, courage, honesty and action to eventually get my money shiz together….but I did it, my life changed completely and I want to show you how.
This class combines the real life tools that I used to pay off overdrafts and credit cards, and the law of attraction nuts and bolts of financial flow.
Because you need both in order to step out of debt and into credit.
Stop wasting your time on quick fixes and day dreaming – do something today that your future self will thank you for.
Heal Your Wounded Soul
Is your history holding you hostage?
Does moving on seem impossible?
Are you carrying deep scars from the past that affect the now?
Do you want to heal and finally start to live again in the present?
When life throws you a situation or relationship that leaves you feeling mangled, its sometimes really hard to move on.
Pain and trauma feel like they are etched on your soul, and even though you may move on in some ways, there could be an undercurrent from the past that contaminates the now.
This class is for you if you know that there is something hanging on from before that you need to heal in order to feel happy again, in order to connect again and in order to heal.
It's time to set yourself free, and I am right here with you!
I'm here to help you heal and this class is the perfect guide to helping you move forwards and change the way things are right now. 
Recover From A Toxic Relationship
Do you still bear the scars of an unconscious or toxic relationship?
Did you fall hook line and sinker?
Are you feeling broken and unworthy?
Do you want to heal the wounds and build your life back up again?
This class shows you the real life steps that I took to heal my heart and get my life back together after a ten year toxic minefield of a relationship. I can show you how I used The Law of Attraction and energy healing to start overcoming the damage that had been done to my mind, body and soul.  I can show you how I used The Law of Attraction and energy healing to start overcoming the damage that had been done to my mind, body and soul. 
You are totally worthy of rebuilding your life, and I'm here to hold your hand.u to fall under the spell entirely that you'll notice little things that just seem off.
You are totally worthy of rebuilding your life, and I want to hold your hand whilst you get started.
Now's the time to rebuild your world and I'm totally with you.
Cutting Cords & Recovering From A Psychic Attack
Do you need to disconnect yourself from a person or situation?
Do you feel that you are the victim of bad luck or negative vibes?
Do you feel that something is out of whack in your life but you can't explain it?
Do you intuitively feel that someone might be sending you a harmful intention?
Psychic Attack is real and it is common when a relationship breaks down or when you have had a falling out with someone.
Common symptoms include nightmares, anxiety, emotional upset and feelings of unworthiness. 
This class shows you how to untangle your energy from another and clear up the negativity, as well as how to protect yourself in future.
Law Of Attraction 101
Would you love to find out what the Law of Attraction fuss is all about?
Maybe you want more love, luck, money and opportunity?
Perhaps you are sick of attracting people and situations you don't want?
Or maybe you just want to upgrade your life and enjoy a life you love?
My life transformed when I started to apply the principles of LOA, and I don't say that lightly!
Once you can start to understand how the energy of the universe can work in your favor, you can apply Law of Attraction to all areas of your life and see amazing results.
This class is for anyone that wants to draw in what they dream of and move away from what's dragging them down.
It's time to unleash your awesome, and I can show you how.
Build Your Business With The Law Of Attraction 
Would you love to be able to harness the power of LOA to help your business?
Have you tried to apply Law of Attraction with mixed results?
Heard of Law of Attraction but want to know more?
Are you ready to get out of your own way and create something amazing?
Law of Attraction was the rocket fuel that I needed to move my business from a kitchen table hobby to six figure online awesomeness.
It was the missing link that helped me to get serious results instead of simply getting by.
This class will give you an overview of what I did and how you can start to attract the customers and opportunities that you want.
Now's your time to harness the power of the Law Of Attraction
Results from these classes may vary, and are entirely individual.
You are always responsible for your own progress and well being, and if you feel that you need support for mental, physical or emotional health you may need to see a healthcare professional.